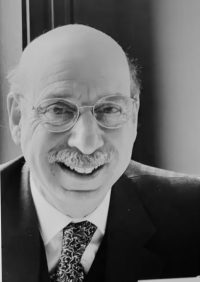 Peter Oliver
Associate Member
Peter Oliver received his law degree at Cambridge University in 1975 and the licence speciale en droit européen (grande distinction) at the ULB in 1976.  He was an official of the European Commission from 1978 until January 2014, and from 2014 to 2020 he was active as a barrister at the English Bar.  In September 2017, he was elected a member of the Aarhus Convention Compliance Committee, having been the first person ever to be nominated to the post by the European Union.  Since July 2014 he has also been a Visiting Fellow of the Bingham Centre for the Rule of Law.
His teaching at the Institut d'Etudes Européennes relates to the internal market, especially the free movement of goods.  He has also given a large number of lectures at other universities in Europe and the United States on these subjects as well as on a range of other EU law topics.
Peter Oliver's main publication is his book on the free movement of goods within the EU, of which he has written five editions (he received his PhD at Cambridge University for the first edition).  The most recent edition is Free Movement of Goods in the European Union under Articles 34 to 36 TFEU (Hart Publishing, 2010), written with six others.  He has also written and co-authored approximately one hundred articles and chapters in books, primarily about the internal market, but also about remedies before the Court of Justice and national courts, fundamental rights in the economic sphere, competition, environmental law and Brexit.  He has also published a large number of blogs on these subjects.
He is currently working on a volume entitled The Fundamental Rights of Companies – International, European and US Law Compared, to be published by Hart Publishing.  Once that book has been completed, he intends to publish the sixth edition of his book on the free movement of goods.
 Past Professional Activity
 Between 1978 and the beginning of 2014, Peter Oliver's principle professional activity was in the European Commission, where he spent almost his entire career in the Legal Service.  He worked in a wide variety of fields, including free movement of goods, agriculture, competition, external relations, fisheries, structural funds and environmental law.  In all, he appeared in some 350 cases before the Court of Justice of the European Union, as well as devoting approximately half his working time to legal advice.