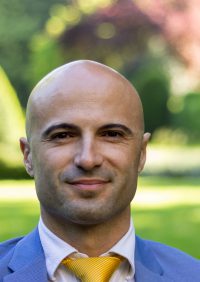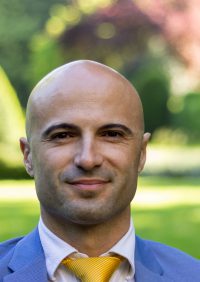 Martín Martínez-Navarro
Associate Member
Martín Martínez Navarro is a law clerk at the General Court of the European Union.
Research activities
His research activities focus on the role and functions of the European Ombudsman in order to promote good administration within the EU institutions, competition law and free movement of goods.
Academic activities
Martín Martínez Navarro is responsible (together with Peter Oliver) for the course on the law of the internal market, taught in English at the Executive Masters in European Union Studies (MEUS). In the context of the LL.M. in European law (Master de spécialisation en droit européen), he takes part in the teaching activities relating to the course on free movement of goods (in charge: Peter Oliver) and he also gives case-study seminars complementary to the course on competition law (in charge: Denis Waelbroeck). Martín Martínez Navarro has been coaching the students of the IEE who participate in the European Law Moot Court competition for several years.
Martín Martínez Navarro is also regularly invited to lecture in the context of courses offered by other universities and teaching institutions (such as the College of Europe in Bruges, Vrije Universiteit Brussel, HEC Paris and the Universidad Internacional Menéndez Pelayo). He is also often invited to make presentations on topics relating to his areas of interest (among the most recent ones, at the universities of Maastricht, Utrecht and Valencia and the American Chamber of Commerce in Brussels). He is a member of the Board of the Academia de Práctica Jurídica Europea (Madrid), which organises training and conferences on EU litigation.
Practice of EU law
Martín Martínez Navarro worked as an associate lawyer specialising in EU competition law and litigation fir the law firm Van Bael & Bellis, Brussels, between 2004 and 2011. From 2011 to 2014, he worked as legal officer for the European Ombudsman on a variety of aspects concerning EU law in general. Since 2014, he has been working as a law clerk in the chambers of Judge Collins at the General Court of the European Union.