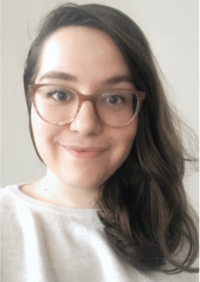 Areg Navasartian
Researcher
Areg Navasartian is holder of a Masters in Law and a Specialised Master in European law (both with honours) of the Université libre de Bruxelles. In December 2017, she joined the Centre  as the lead researcher on the e- National Active Charter Training (e-NACT) project, a Horizon 2020 project aiming to foster a common culture of fundamental rights among Member States and to create a better understanding of the Charter of Fundamental Rights of the European Union by European judges and practitioners. In the framework of this project, she developed a toolkit for the practitioner who wants to become familiar with the social rights contained in the Charter of Fundamental Rights of the European Union.
Since October 2019, Areg is a full-time teaching assistant at the Centre for European law. As a teaching assistant, Areg teaches seminars linked to the classes of droit économique (en ce compris la propriété intellectuelle) and droit européen, as well as the seminars linked to the class of comparative law in the ULB bachelor course in Law. She also teaches legal research methodology to the students of the LL.M in European Law.
Since September 2020, under the supervision of prof. Chloé Brière, she is writing a PhD titled "Promotion of fundamental rights in EU external relations: a legal appraisal in light of the duty of consistency".
A full list of publications and participation in conferences can be found here.
Bureau 206
Institut d'études européennes
Avenue Franklin Roosevelt 39
1050 Bruxelles
Pas de permanences. Veuillez envoyer un mail pour la prise de rendez-vous. --- No office hours. Please send an e-mail for an appointment.
Email: areg.navasartian.havani@ulb.be
Phone: 026504476