The members of the Center are regularly involved in various research projects, individually or collectively. Each year, the Centre's annual report presents the projects in progress.
These projects are often collective projects carried out with the support of the ULB Institute for European Studies, and involving large research consortia and partners from civil society. As an illustration, the following research projects are ongoing in 2023:
Jean Monnet EUqualis Center of Excellence (2021-2024)
The project EUqualis, directly involving a dozen academics and researchers affiliated with the Institute, aims to investigate how the EU deals with the problem of inequalities among individuals, territories and states. It has been conceived using a bottom-up, interdisciplinary approach. The focus on inequality follows the previous work on European Solidarity and EU Crises produced at the IEE-ULB. 
More details are available here.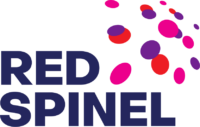 RED-SPINEL stands for 'Respond to Emerging Dissensus: SuPranational Instruments and Norms of European Liberal democracy'. Launched in October 2022, it will seek, in the next years, to analyse the changing nature of dissensus surrounding liberal democracy and its implications for EU supranational policy instruments.
It is a 36-month long, 3.2 million euro, interdisciplinary, international and intersectoral Horizon Europe project involving seven higher education institutions: Université libre de Bruxelles, Libera Università Internazionale degli Studi Sociali Guido Carli, Universiteit van Amsterdam, Universitatea Babe?-Bolyai, HEC Paris, Uniwersytet Miko?aja Kopernika w Toruniu and the University of Warwick. They are joined in the consortium by four non-academic partners: Peace Action, Training and Research Institute in Romania, Milieu Consulting, Magyar Helsinki Bizottság / Hungarian Helsinki Committee and Stichting Nederlands Instituut voor Internationale Betrekkingen Clingendael across eight European countries.
More details are available here.