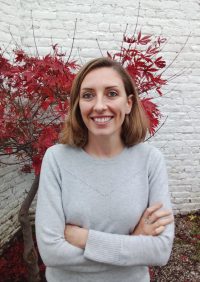 Chiara Armeni
Director
Chiara Armeni is Professor of Environmental Law at the Centre for European Law and an affiliated member of the IEE (Université libre de Bruxelles). Since 2020, she has been holding the interfaculty chair in environmental law, teaching, researching and supervising students in the Faculty of Law and Criminology, the IGEAT (Faculty of Science) and Solvay Business School.
Education
 Chiara holds a PhD in Law (2020) and a specialised LL.M. in Environmental Law and Policy (2009) from University College London (UK). She also holds a BA (2005) and LLM (2007) from Università Roma Tre (Italy). During her studies, she participated in international programmes in France (Université Paris V 2004-2005) and the UK (LSE 2007).
Career
Before joining ULB, Chiara was assistant professor in environmental law at University of Sussex, School of Law, Politics and Sociology (2016-2020) and research associate at University College London, Faculty of Laws (2009-2016). At UCL, she was co-director of the Centre for Law and the Environment (2015 – 2016) and vice-director of the Carbon Capture Legal Programme (2014-2016). Before starting her academic career, Chiara collaborated with the International Environmental Law Research Centre (IELRC) in Geneva as a research associate (2008).
Research Interests
Chiara's research is concerned with legal aspects of environmental protection at different levels of governance, with special focus on the UK and EU decision-making.  She is particularly interested in public participation in environmental and planning decisions in the context of climate change mitigation and energy infrastructure. Her PhD thesis (under the supervision of Prof Maria Lee at UCL) explored the challenges of citizens and community participation in decision-making on the development of large offshore wind energy infrastructure (Nationally Significant Infrastructure Projects) in England.
Chiara is currently developing her research exploring the legal and participatory aspects of the European Green Deal and the Just Transition. She is also interested in the relationship between law and literature in the climate crisis.
Teaching
 Chiara's teaches the following courses:
DROI-C5021 Droit de l' environnement for MA2 Faculty of Law and Criminology (in French)
ENVI-F510 Droit de l'environnement for the Master en Science et Gestion de l'environnement (in French).
Main publications :
Armeni C., 'Participation and the EU Climate Transition: A Rule of Law Question', 13 December 2021, Blog: Climate Change and the Rule of Law, Centre for law and the environment University College London
Armeni C. and Lee M., 'Participation in a Time of Climate Crisis' (2021) Journal of Law and Society 1-24.
Armeni C., 'Narratives as Tools of Legal Re-Imagination in the Climate Crisis' (2021) Journal of Environmental Law 33, 485–494
Armeni C., and Anker Tegner H., 'Public participation and appeal rights in decision-making on wind energy infrastructure: a comparative analysis of the Danish and English legal framework' (2019) 63 Journal of Environmental Planning and Management 842-861
Armeni C., 'Public Participation and Major Wind Farms: Reflecting on Mitigation, Community Benefits and Planning' (2016) 28 Journal of Environmental Law Volume 415–441
Armeni C., 'Global Experimentalist Governance, International Law and Climate Change Technologies' (2015) 64 International and Comparative Law Quarterly 875-904
Lee M., Armeni C., de Cendra J., Chaytor S., Lock S., Maslin M., Redgwell C. and Rydin Y, 'Public Participation and climate change infrastructure' (2013) 25 Journal of Environmental Law 33-62
Armeni, C., 'An introduction to key developments and concepts in CCS: history, technology, economics and law' (with B Evar and V Scott) in N Markusson, S Shackley, B Evar (eds), The Social Dynamics of Carbon Capture and Storage – Understanding CCS Representations, Governance and Innovation (2012) Routledge
Armeni, C., 'Legal Developments for Carbon Capture and Storage under International and Regional Marine Legislation' in I Havercroft, R Macrory, R B Stewart (eds), Carbon Capture and Storage – Emerging Legal and Regulatory Issues (2011) Hart Publishing
Armeni, C., 'The Copenhagen Accord and Beyond' (2010) 12 Environmental Law Review 132-139
Chiara Armeni
Institut d'études européennes (bureau 203)
Avenue F.D Roosevelt 39, 1050 Bruxelles
Twitter : Chiara Armeni (@ChiaraArmeni1)
Email: Chiara.armeni@ulb.be