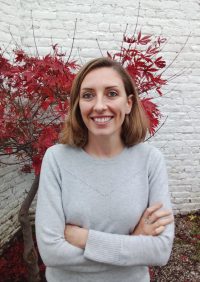 Chiara Armeni
Professor
Chiara Armeni est professeure de droit de l'environnement à l'Université Libre de Bruxelles (Faculté de Droit et Criminologie). Depuis 2020, elle est docteur en droit de l'University College London. Elle est également titulaire d'un Master de Spécialisation en Droit et Politiques de l'Environnement (University College London 2009) et d'un Master 2 en droit international public (Università Roma Tre 2005). Avant de rejoindre ULB, Chiara a été lecturer en droit de l'environnement à l'University of Sussex, School of Law, Politics and Sociology (2016-2020) et associée de recherche à l'University College London, Faculty of Laws (2009-2016). A l'UCL, elle a été co-directrice du Centre pour le droit et l'environnement (2015-2016) et vice-directrice du Programme Juridique sur la capture de CO2. Avant de rejoindre l'UCL, Chiara a collaboré avec le International Environmental Law Recherche Centre (IELRC) à Genève en tant qu'associée de recherche (2008).
Intérêts de Recherche
Chiara s'intéresse aux aspects juridiques de la protection environnementale à divers niveaux, notamment celui européen, et de la gouvernance des technologies énergétiques. De façon particulière, sa recherche concerne la participation démocratique à la prise de décisions – réglementaires et de gouvernance – relatives au technologies visées à l'atténuation du changement climatique. Sa thèse de doctorat, dirigée par Prof Maria Lee, a porté sur les enjeux du processus de participation du public et des communautés locales à la prise de décision réglementaires sur les infrastructures d'énergie éolienne en Angleterre.
Activités d'Enseignement
A ULB, Chiara est titulaire de la chaire interfacultaire en droit de l'environnement, partagée par la Faculté de Droit et de Criminologie, la Faculté des Sciences et la Solvay Brussels School of Economics and Management. Dans ce cadre, en 2020/21 elle enseigne Droit de l'Environnement pour le Master en Droit et pour le Master en sciences et gestion de l'environnement.
Publications Principales:
Armeni C., and Anker Tegner H., 'Public participation and appeal rights in decision-making on wind energy infrastructure: a comparative analysis of the Danish and English legal framework' (2019) 63 Journal of Environmental Planning and Management 842-861
Armeni C., 'Public Participation and Major Wind Farms: Reflecting on Mitigation, Community Benefits and Planning' (2016) 28 Journal of Environmental Law Volume 415–441
Armeni C., 'Global Experimentalist Governance, International Law and Climate Change Technologies' (2015) 64 International and Comparative Law Quarterly 875-904
Lee M., Armeni C., de Cendra J., Chaytor S., Lock S., Maslin M., Redgwell C. and Rydin Y, 'Public Participation and climate change infrastructure' (2013) 25 Journal of Environmental Law 33-62
Armeni, C., 'An introduction to key developments and concepts in CCS: history, technology, economics and law' (with B Evar and V Scott) in N Markusson, S Shackley, B Evar (eds), The Social Dynamics of Carbon Capture and Storage – Understanding CCS Representations, Governance and Innovation (2012) Routledge
Armeni, C., 'Legal Developments for Carbon Capture and Storage under International and Regional Marine Legislation' in I Havercroft, R Macrory, R B Stewart (eds), Carbon Capture and Storage – Emerging Legal and Regulatory Issues (2011) Hart Publishing
Armeni, C., 'The Copenhagen Accord and Beyond' (2010) 12 Environmental Law Review 132-139