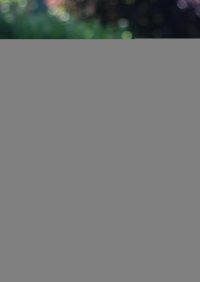 Louise Fromont
Researcher
Since October 2015, Louise Fromont has been a PhD research fellow (F.R.S.-F.N.R.S.) at the European Centre for Law and at the Perelman Centre of Legal Philosophy of the ULB. Her PhD research benefits from the support of the F.R.S.-F.N.R.S., the Fund for Scientific Research. She holds a Master's degree in public law (ULB, 2014) as well as an LL.M. in EU law (IEE, 2015). The Ganshof van der Meersch Award given by the Wiener-Anspach Foundation was awarded to Louise in 2014.
Louise is a member of the research network 'Alliance Europa'. She takes part in the research activities of the 'Gouverner l'Europe dans la mondialisation' area of work. She is also in the team of the 'blog de droit européen' [European law blog], a website in EU law.
Research activities
Louise's PhD research deals with the new instruments of European economic governance following the sovereign debt crisis and assesses the impact of this new governance on fundamental rights. Professor Emmanuelle Bribosia and Professor Arnaud Van Waeyenberge supervise her research.
More generally, Louise is interested in EU constitutional law, the protection of fundamental rights in Europe, the interactions between EU law and international law, …
Teaching activities
Since the academic year 2016-2017, Louise has been a teaching Assistant in European Law (course of Professor M. Dony) and in Economic and Intellectual Property Law (course of Professor A. Puttemans).
Louise also coaches the ULB team for the moot court in European law organised by the Université de Lille 2.
European Law Practice
In 2015, Louise was a trainee at the General Court of the European Union. She worked in the office of the judge Juraj Schwarcz (Slovakia).
Louise Fromont
Centre Perelman de philosophie du droit - CP 132
Avenue F. Roosevelt
1050 Bruxelles
Email: louise.fromont@ulb.ac.be
Phone: 0032 2 650 38 00