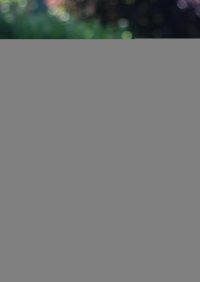 Louise Fromont
Researcher
Louise Fromont holds a doctorate in law since February 2020. She also holds a master's degree in public law (ULB, 2014) as well as an advanced master's degree in European law (IEE, 2015).
After having been a post-doctoral researcher at the Equality Law Clinic and the Refugee Law Clinic at the ULB, Louise is currently a research fellow (chargée de recherches) at the Belgian National Scientific Research Fund (F.R.S.-FNRS). She is also a lecturer at the Faculty of Law and Criminology of the Université Libre de Bruxelles and Deputy Director of the Perelman Center for Philosophy of Law.
Her career and her research have been rewarded with the Ganshof van der Meersch Prize (2014), the Van Buuren – Demoulin – Jaumotte Prize (2019) and the Alice Seghers Prize (2021).
Louise is also part of the team of the Blog de droit européen.
Research activities
Her doctoral thesis, carried out with an F.R.S.-FNRS doctoral grant under the supervision of Prof. Emmanuelle Bribosia and Prof. Arnaud Van Waeyenberge, focused on the impact of the new European economic governance on the "Union de droit".
Her postdoctoral research focuses on the use of economic and monetary tools to protect the rule of law in the European Union.
Her research activities thus relate mainly to Economic and Monetary Union, fundamental rights, European litigation, European constitutional law, but not exclusively. Louise is also interested in other areas of European and international law, in particular European and international systems for the protection of fundamental rights, European Union external relations law and migration policy.
Teaching activities
Louise currently teaches the course "Judicial Protection in the European Union".
Previously, she was an assistant for the courses of European Union Law and Economic and Intellectual Property Law (2016-2018) and Introduction to Law (2020). She was then responsible for various courses at the Université Libre de Bruxlles, HEC Paris and the Catholic University of Lille.
Publications
For a full list of her publications, click here.
Louise Fromont
Centre Perelman de philosophie du droit - CP 132
Avenue F. Roosevelt
1050 Bruxelles
Email: louise.fromont@ulb.be
Phone: 0032 2 650 38 00