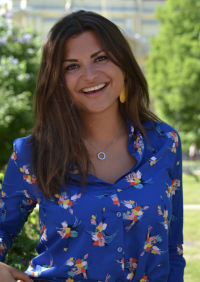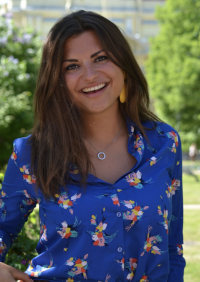 Cecilia Rizcallah
Researcher
Cecilia Rizcallah holds a master degree in public law from the ULB (2015, Magna Cum Laude) and an LL.M from the College of Europe (2016, Very Good).
In 2015 she obtained the Larcier Prize rewarding the Major de Promotion of the law promotion 2014-2015  (that she succeeded Summa Cum Laude) and was granted the Ganshof van der Meersch prize, awarded to students having demonstrated an outstanding quality of work in the fields of public law.
During her studies, Cecilia also did several internships, notably at the Belgian Constitutional Court and in national and international law firms (Linklaters LLP, Nauta Dutilh, Eubelius).
Research activities
Currently, as an FNRS research fellow, she is working on a PhD thesis related to the principle of mutual trust under the supervision of Pr. Emmanuelle Bribosia (Centre for European law) and Pr. Sébastien Van Drooghenbroeck (USL). Her thesis is entitled: "Mutual Trust: Corner Stone of the European Constitutional Area? Transversal and Critical Analysis of a Fundamental Principle of European Union Law". She is attached both to the Centre for European law (ULB) and to the University Saint-Louis Brussels, where she works as a teaching assistant in Belgian Constitutional Law since 2015.
Teaching Practice
2015 – … : Teaching assistant in Belgian Constitutional Law (2nd bachelor) at University Saint-Louis Brussels
2015 – … : Coaching of the USL teams for the Constitutional Law Moot Court
European Law Practice
After finishing her Master degree at the ULB, Cecilia started a bilingual (EN-FR) LL.M at the College of Europe (Bruges). She followed, inter alia, courses related to EU constitutional law, EU external relations, EU competition law, the EU internal market, EU criminal law and EU social law.