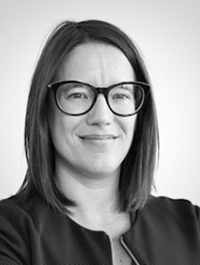 Vânia Costa Ramos
Scientific collaborators
Areas of expertise as a practitioner:
Vânia is a partner in a boutique criminal law firm based in Lisbon, but acting all over Portugal. The team has expertise in all Criminal Law areas, ranging from classical Criminal Law to White Collar Crime and extends to Regulatory and to Disciplinary Proceedings. It focuses mainly on litigation and legal assistance to both individuals and companies. Vânia leads the International, European, Extradition and Mutual Legal Assistance practice of the firm and has extensive experience in assisting foreign clients and lawyers. She also focuses on EPPO cases. Vânia also takes cases to the European Court of Human Rights. She works with a network of experienced criminal defence lawyers in other countries, in particular within the European Union. Vânia also has experience in the representation of victims. Finally, Vânia participates in inspections to places of deprivation of liberty as a member of the CPT, as well as private practitioner (producing reports for foreign courts).
Academic work:
Vânia Costa Ramos concluded a Masters of Criminal Law in 2008, with a thesis on "Ne bis in idem and the Area of Freedom, Security and Justice – a fundamental principle of EU law?" and has published articles on various aspects of Criminal Law and Criminal Procedure Law (right to silence and seizure of electronic mail, among others) and has guest-lectured in post-graduate courses in the area. Between 2008-2011, and since September 2022 she has been a guest lecturer at the Law Faculty of the University of Lisbon, where she has been admitted as PhD student with the Thesis "evidence exchange in the European Union – an European theory on exclusion of evidence in criminal procedure". Vânia has conducted research as a guest in various institutions abroad, including at the Institute for Criminology and Economic Criminal Law of the University of Freiburg, the Max-Planck-Institute for Foreign and International Criminal Law in Freiburg, Germany, Saint Louis University School of Law, Maastricht University, Valladolid University and EUROJUST.
Working languages: Portuguese, English, German, Spanish and French