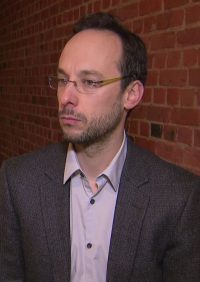 Daniel Dumont
Associate Member
Daniel Dumont is Professor at the Faculty of Law and Criminology of the Université Libre de Bruxelles (ULB).
Research activities
His research mainly covers social security and employment policies and is part of an interdisciplinary perspective.
Teaching activities
Since 2010, Daniel Dumont holds the Chair in social security law of the ULB. There, he teaches classes in social security law, European social law, comparative social law and research and writing methodology in social law.
Faculté de droit et de criminologie
Centre de droit public - CP 137
Avenue F.D. Roosevelt, 50
1050 Bruxelles
Email: daniel.dumont@ulb.ac.be