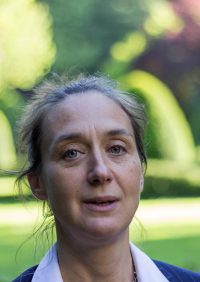 Anne Vallery
Associate Member
Anne Vallery graduated in Law in 1994 (ULB – Magna Cum Laude). She holds a Master's Degree in European Law (ULB, 1996 – Summa Cum Laude). She is an assistant at the ULB (Institute for European Studies), where she teaches EU competition law and procedure. She is also a lawyer in a private practice and a member of the Brussels bar.
Research Activities
Her main research activities focus on competition law, including procedural aspects linked to human rights and due process and on electronic communications law.
Teaching activities
As an assistant at the IEE (ULB), she is in charge of two seminars, namely 'Competition law procedure: the Commission, European jurisdictions and national jurisdictions' for the course on 'Questions related to the Court of Justice of the European Union' as well as 'Practical questions in competition law' for the course on 'European Competition Law: legal and economic approach'.
European Law Practice
Anne Vallery has practised EU competition and regulatory law, in particular electronic communications, as a member of the Brussels bar since 1996. She has worked on litigation in numerous cases before the European Commission, the European courts, the national competition authorities and Brussels courts, as well as other national courts.
Anne Vallery is also an officer of the International Bar Association's (IBA) Communications Committee as well as a member of the Due Process Task Force of the International Chamber of Commerce's Competition Commission.
Anne Vallery
VVGB Advocaten - Avocats
Place des Barricades 13
1000 Bruxelles
Email: Anne.Vallery@vvgb-law.com
Phone: +32-2-542 07 80