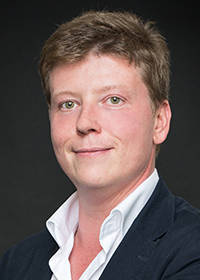 Arnaud Van Waeyenberge
Associate Member
Arnaud Van Waeyenberge is a graduate of law (First Class Honours), DEA in the theory and philosophy of law (from the "Académie Européenne de théorie du droit" in Brussels), LL.M in European law (College of Europe – Bruges) and PhD in law (ULB – Alice Seghers prize).
He is currently a Professor at the HEC in Paris (legal and fiscal department) and a researcher at the Perelman Centre of Legal Philosophy (ULB). He also has a role as Vice President of the Association Internationale de Méthodologie Juridique [International Association of Legal Metholodogy, as secretary of the 'penser le droit' collection (Bruylant), as coordinator of 'Politiques économiques et sociales' of the Commentaires Mégret and is a member of the editorial board of the publication 'Cahiers de droit européen'.
Before joining HEC in Paris, he worked as a lawyer at the bar of Brussels (Clifford Chance LLP) and as a law clerk at the Court of Justice of the European Union (Court).
Teaching activities
His teaching is about European law (institutional and single market), legal argumentation and international law.
Research activities
His research activities mainly cover (i) EU institutional and constitutional law, (ii) new forms of regulation and (iii) the globalisation of law.
He has written research publications published in various reviews, including Cahiers de droit européen, European Law Journal, Journal de droit européen, Journal of Business Law, Journal of Legal pluralism, Revue du Droit de l'Union Européenne, Revue du Marché commun et de l'Union européenne, Revue Interdisciplinaire d'Etudes Juridiques, Revue internationale de droit économique, US-China Law Review and in collaborative works. His last books are about the Nouveaux instruments juridiques de l'Union européenne – évolution de la méthode communautaire, Bruxelles, Larcier, 2015 and Gouverner par les standards et les indicateurs – de Hume aux Rankings, Brussels, Bruylant, 2014 (with B. Frydman).