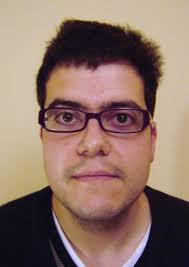 Francisco Javier Mena Parras
Researcher
Francisco Mena holds a Master's degree in Law (Universitat de Barcelona, 2009) and a "Master complémentaire en droit européen" (Université Libre de Bruxelles, 2010, "Grande distinction", "Major de promotion"). During his studies, he completed an internship at the United Nations Association of Spain (February 2008 – May 2008) and he was responsible for the academic aspects of several international student simulated negotiations. The year after, he followed the Summer Course of the University of San Diego (USA) on International and Comparative Law, which took place at the University of Oxford. In March 2012, he took part in the Winter School on Global Legal Research and Information Management, organised by the European Academy of Legal Theory at Stockholm University. He was a Visiting Graduate Student at St. John's College, University of Oxford, for the academic year 2013-14. Currently, Francisco is a PhD researcher at the Research Group Fundamental Rights & Constitutionalism (Vrije Universiteit Brussel) and the Institut d'Études Européennes (Université Libre de Bruxelles), where he was also a teaching assistant between 2010 and 2015.
Research activities
His thesis focuses on the national margin of appreciation as a tool to regulate divergence on the protection of fundamental rights at the EU level. This joint PhD research, under the joint supervision of Professors Emmanuelle Bribosia (ULB) and Paul de Hert (VUB), is being undertaken as part of the "The Global Challenge of Human Rights Integration: Towards a Users' Perspective" project (Interuniversity Attraction Poles Programme 2012-17. His main research interests are EU law, human rights law and legal theory.
Teaching activities
During the period when he was teaching assistant, he was responsible for the methodology seminar of the Master's thesis of the Advanced Master in European Law (TRAN-O-618), as well as jointly responsible for the 'Négociations européennes – Simulation' course (POLI-O-409).
European Law Practice
In 2013, he completed an internship in the cabinet of the Vice-President of the Court of Justice of the European Union, M. Koen Lenaerts (May – July).
His CV is available here.
Francisco Javier Mena
+32 2 650 30 93
Institut d'Études Européennes. Avenue F.D Roosevelt 39, 1050 Bruxelles.
Bureau 204 (1er étage).
Email: fmenapar@ulb.ac.be