Law as a tool for the social and ecological transition
21 April  à  9h 00

-

18h 30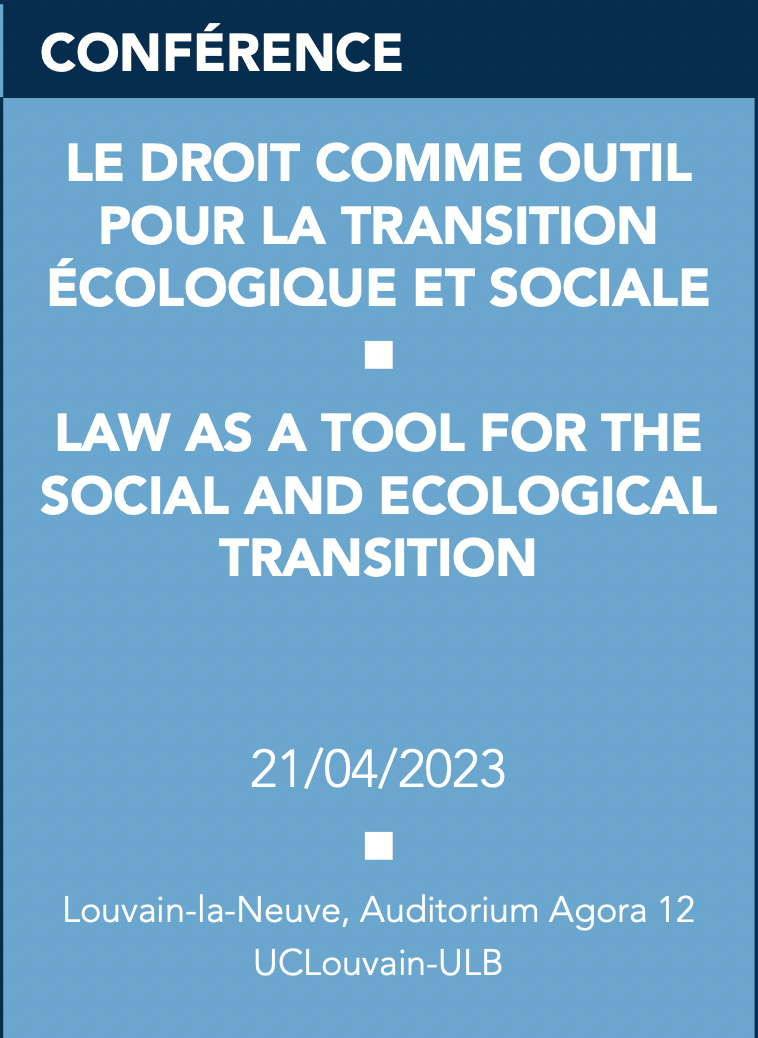 The conference 'Law as a tool for the social and ecological transition' explores the ways in which law can be used as a tool to address the ecological and social crises of our time. As transition issues are inevitably multi-sectorial, the conference will explore the role of law in a number of areas – climate change, food and agriculture, and energy – to reflect on the opportunities and challenges for law and lawyers in shaping a socially just and ecologically robust transition at multiple levels of decision-making (EU and national).
The conference is organized by Dr. Christine Frison and Prof. Charles-Hubert Born (UCLouvain), and Prof. Chiara Armeni (Université libre de Bruxelles) in collaboration with LPTransition, the Foundation for Future Generations and the editorial board of the Louvain Law Review. The keynote speech opening the conference will be delivered by Mrs. Zakia Khattabi, Belgian Minister for Climate, the Environment, Sustainable Development and the Green Deal.
Each panel will consist of three presentations by researchers affiliated with UCLouvain or Université libre de Bruxelles, which will be discussed by two internationally renowned scholars in the field.
During lunch, a poster session will present the award-winning work of the Foundation for Future Generations related to the topics discussed in the three panels.
The full programme is available here and you can register through this form.