The Jurisprudence of Constitutional Conflict in the European Union
21 April  à  16h 00

-

18h 00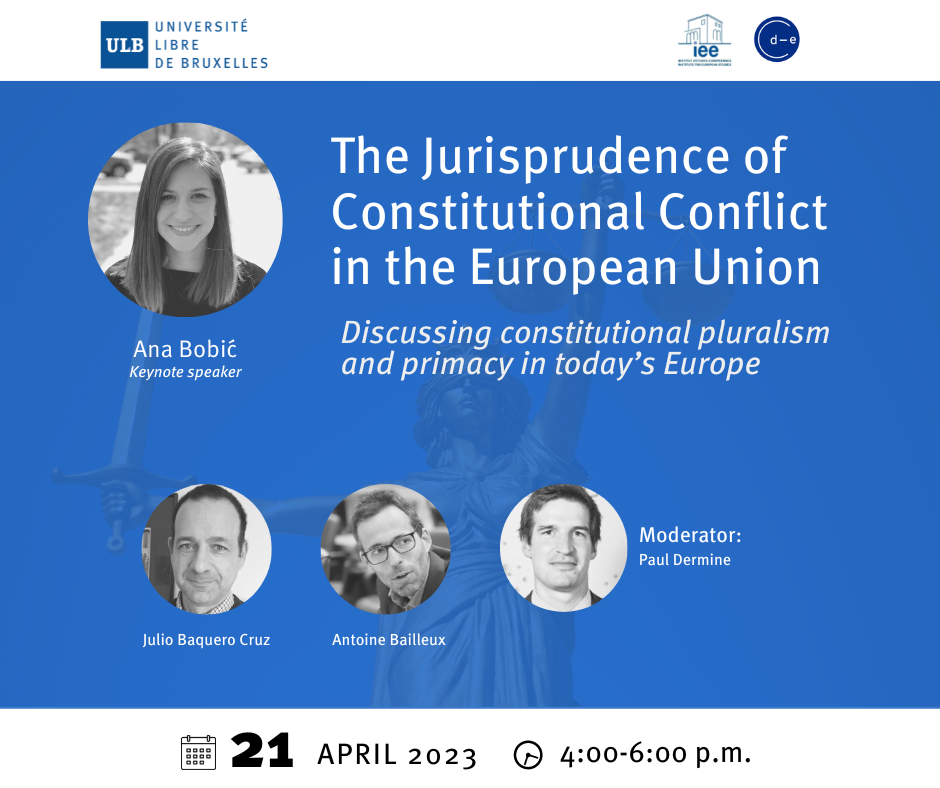 Following the publication of her new book « The Jurisprudence of Constitutional Conflict in the European Union » (OUP, 2022), the Centre de droit européen and the Institut d'études européennes of the Université libre de Bruxelles are pleased to welcome Ana Bobi?. 
At a time where the European Union and its law are increasingly contested at the national level, this book is an important contribution to ongoing debates about the principle of primacy, the doctrine of constitutional pluralism, and the relationship that ought to unite courts and legal orders within the Union. 
To engage in a conversation with Ana on her book and the main themes it touches upon, we will be joined by Julio Baquero Cruz, member of the Legal Service of the European Commission and professor at ULB, and Antoine Bailleux, professor of European law at the Université Saint Louis-Bruxelles. The discussion will be moderated by Paul Dermine, professor of European Law at ULB. 
You can register here.