The Charter Turns 20 : Exchanges of Views on an Anniversary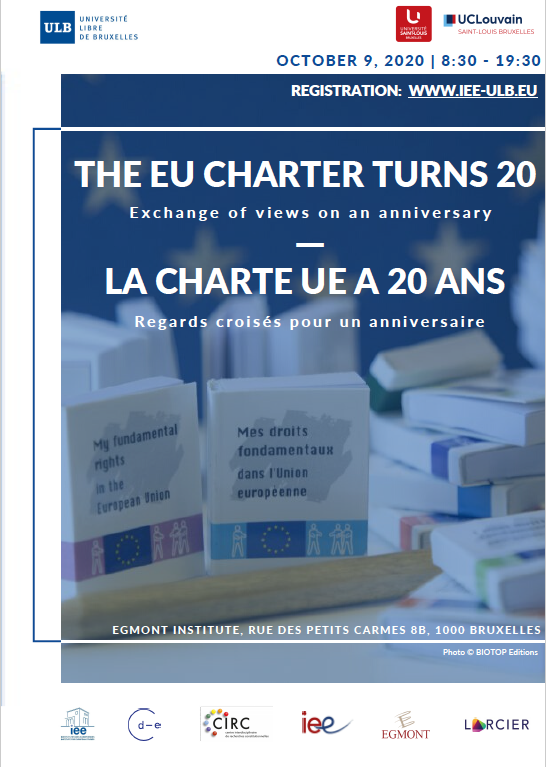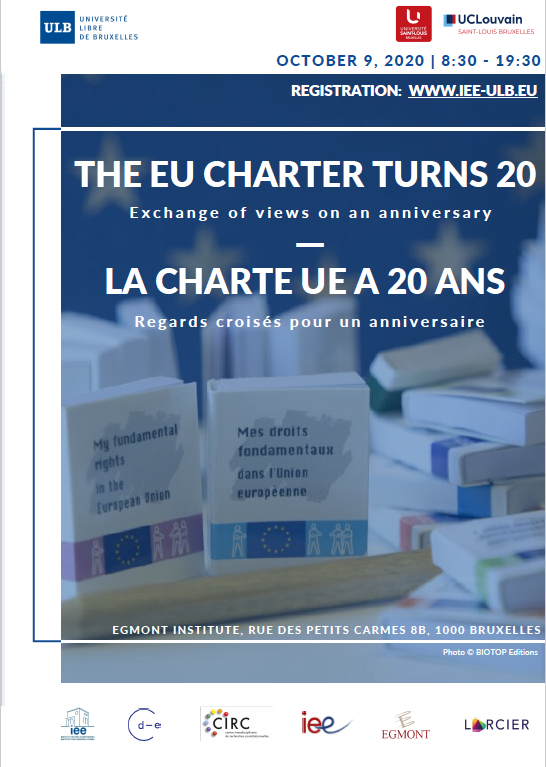 The Centre of European Law has been co-organising for several months now a major event on the occasion of the 20th anniversary of the EU Charter of Fundamental Rights, which is due to be held on 9 October at the Egmont Institute in Brussels. The event aims at discussing the impact of this instrument 20 years after is enactment.
Although the context remains uncertain, we hope that it will take place as planned and we therefore invite those who are interested to block this date in their "post Covid-19" diary.
The keynote speech will be delivered by the President of the Court of Justice Koen Lenaerts, and the list of speakers includes the current Belgian judge at the European Court of Human Rights Paul Lemmens, Prof. Elise Muir, Prof. Justine Lacroix, Prof. Bruno De Witte and many others.