Inaugural lecture of the Francqui Chair 2020–2021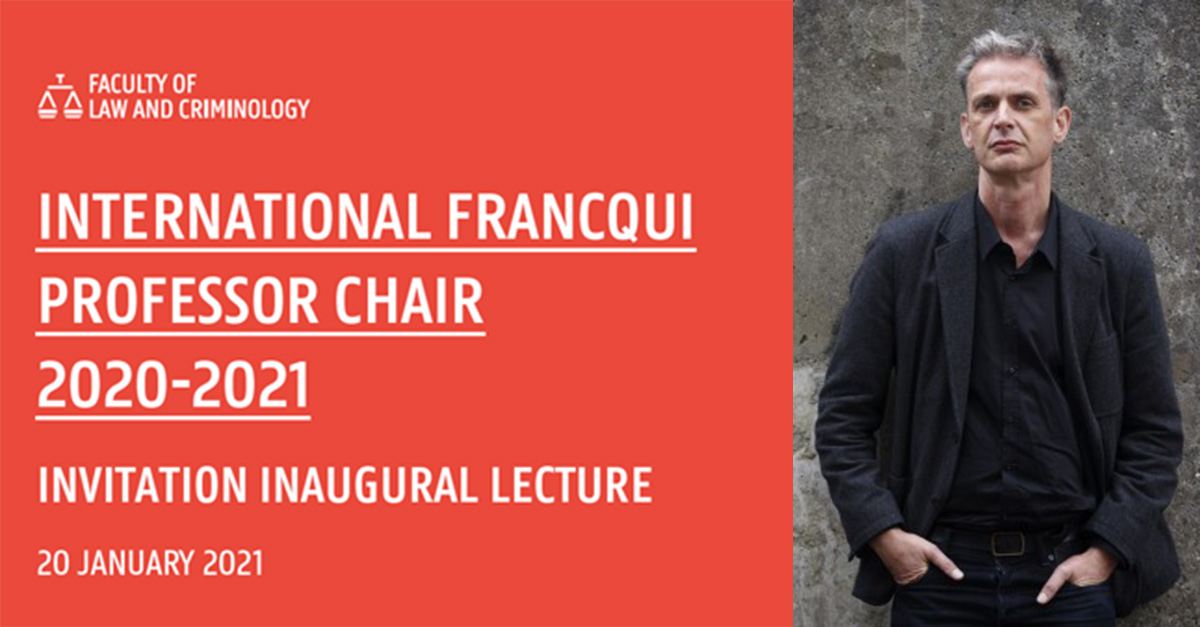 On Wednesday 20 January 2021 at 5.30 pm Professor Thomas Spijkerboer (University of Amsterdam) will give the inaugural lecture of the Franchqui Chair 2020-2021, set up by the University of Ghent on the initiative of Marie Benedicte Dembour and involving 7 Belgian universities: Antwerp, KUL, UCL, ULB, VUB, Saint Louis, Hasselt. Emmanuelle Bribosia, professor at the Centre for European Law, is a member of the scientific committee of this Chair.
The inaugural lecture will take place online. Registration is mandatory. Please register here until 15 January.