Summer School 2020 of the Odysseus Network
29 June à 9h 00

-

10 July à 18h 00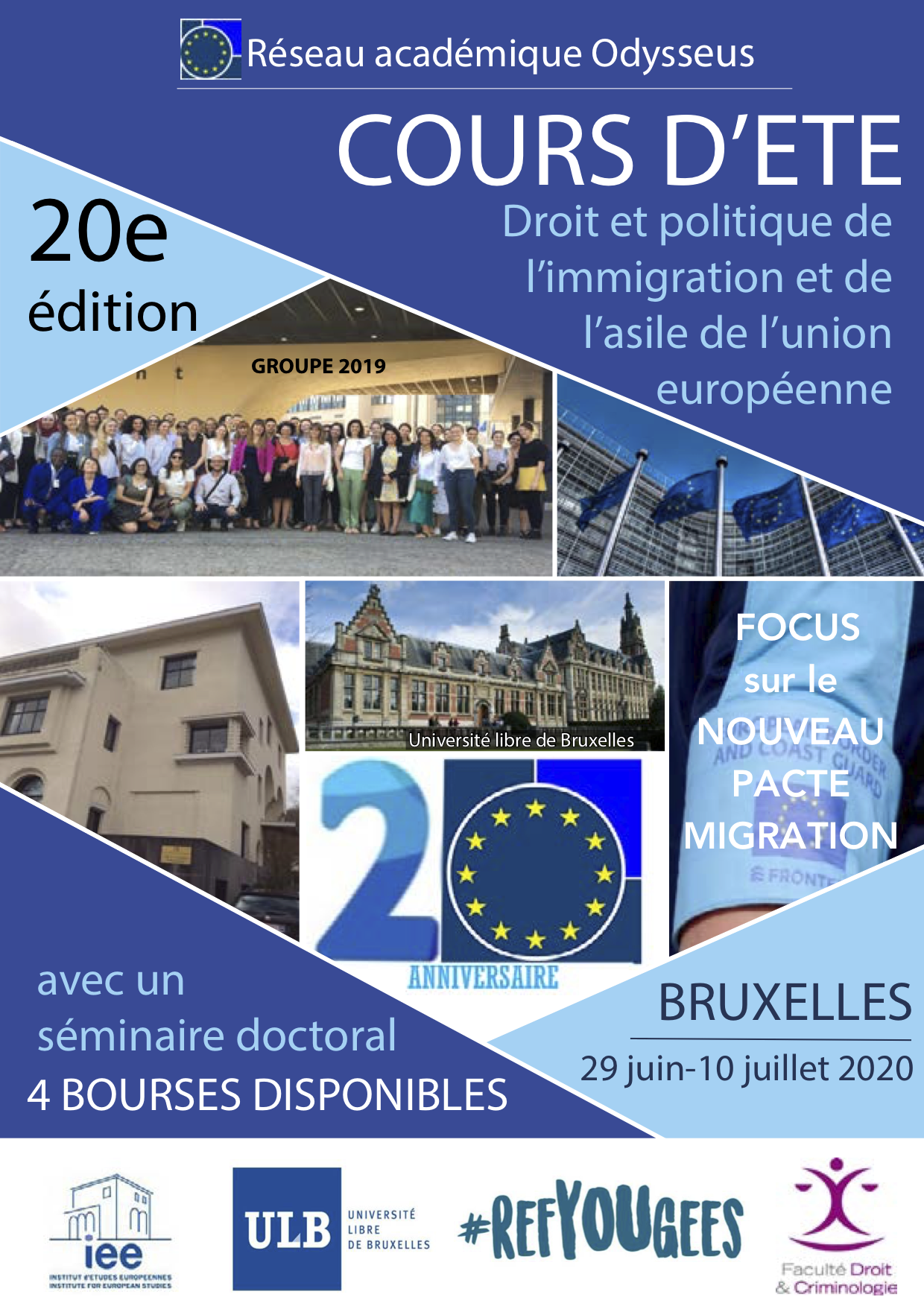 Each year, the Odysseus Network organises a summer school on European Union Immigration and Asylum Law and Policy. The objective is to give to the participants a global understanding of the immigration and asylum policies in the EU from a legal perspective.
For the 20th anniversary of the Odysseus Network, a special edition of the summer school will be organised. On this occasion, the summer school will focus on the new immigration pact presented by the European Commission.
Applications must be submitted before 15 May 2020.
For more information, please click here.
To consult the brochure of the summer school 2020, please click here.