European Competition Law Tuesdays
17 November à 19h 00

-

20h 30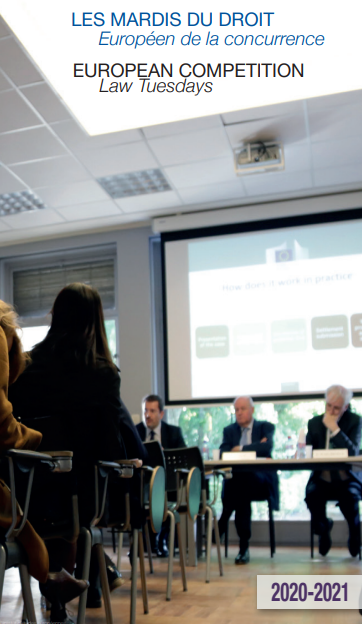 Registrations are open for European Competition Law Tuesdays!
The Law Tuesdays conference series focuses on European competition law and the policy of the European Commission. It is led by high quality professionals from the European institutions and leading law firms specialising in this area.
For more than 30 years this programme has been aimed at anyone with an interest in issues relating to the development of the acquis communautaire.
Originally organised by Professor Michel Waelbroeck and now by Professors Jean-François Bellis and Denis Waelbroeck, the European Law Tuesdays provide a forum for discussion based on contributions from various experts in the field.
Due to the health crisis, the event will take place online. Each session will start at 7.30 pm and end around 8.30 pm.
Presentations will be either given in English or French. When possible, reference texts will be sent to registered participants more or less ten days before each session. This programme is part of the permanent training of the Brussels Bar and entitles participants to one point per hour of training.
Fees for seminars: 300 Euros (for the full set) or 50 Euros (per session).
Fees for students: 50 Euros (for the full set) or 10 Euros (per session).
To register, please fill-in the form (available here), and set it-back before the 31 October 2020 together with the proof of payment. The registration fee can only be made by bank transfer to the account n° 210-0429400-33 of the Université Libre de Bruxelles, with the mention "IEE 4R-00K000018".
For more information on the date and programme of each session, please click here.