LECTURE: BREXIT AND THE UNITED KINGDOM CONSTITUTION
13 February 2020  à  18h 00

-

20h 00

Gratuit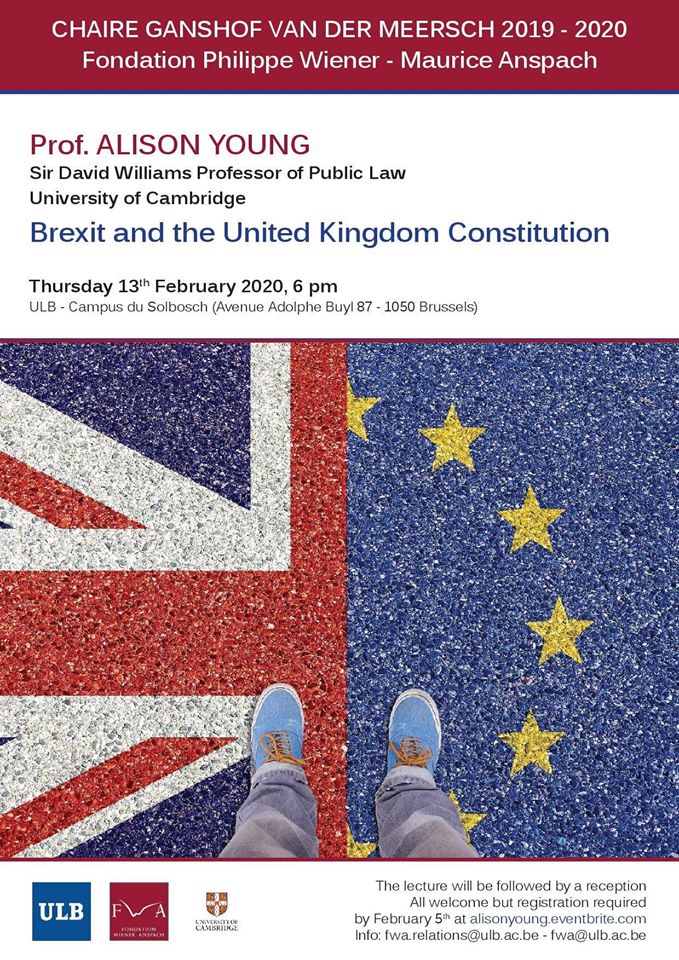 On Thursday 13 February, Alison Young, Sir David Williams, Professor of Public Law at the University of Cambridge and holder of the Ganshof van der Meersch Chair 2019-2020, will give the opening lecture of the Chair, entitled "Brexit and the United Kingdom Constitution".
She will be welcomed by Professor Julien Pieret, Director of the Department of Public Law at the Université Libre de Bruxelles, and by Professor Emmanuel Slautsky.
Professor Young conducts research in public law and constitutional theory and has published extensively in these areas. She is the author of "Parliamentary Sovereignty and the Human Rights Act and Democratic Dialogue and the Constitution", which was a finalist for the Inner Temple Book Prize, 2018.
The lecture will be followed by a reception.
To register your participation (before 5 February) and for more information on the content of the conference, click here.