Apéro du droit européen : "Brexit and Challenges in term of Security"
9 March 2020  à  18h 00

-

20h 00

Gratuit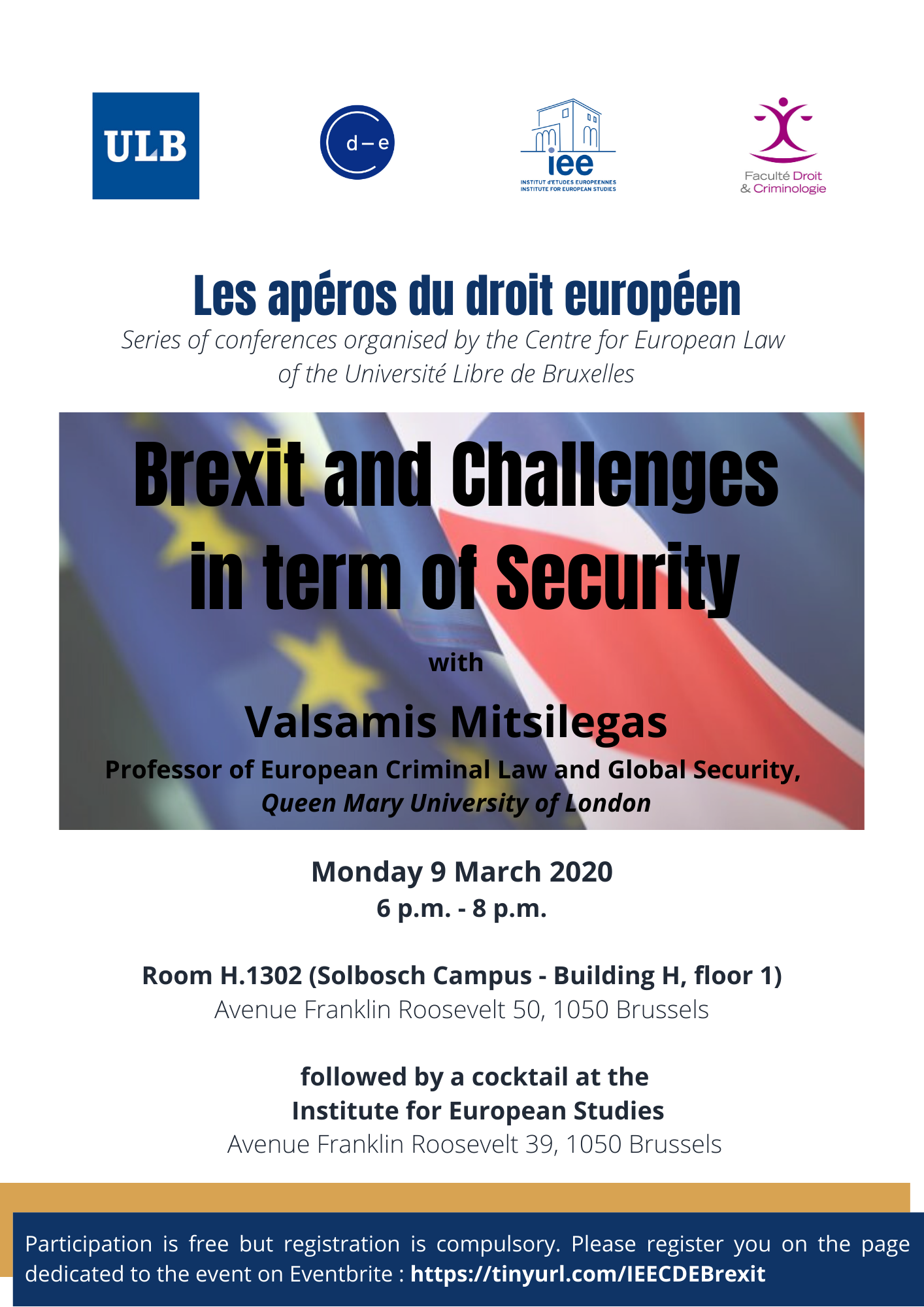 On 31st January 2020, the United Kingdom withdrew from the European Union, and its withdrawal has impacted various fields, including security and cooperation in criminal matters. How cooperation functions under the regime provided for by the Withdrawal Agreement? What are the possibilities for a future security partnership ? These questions are at the heart of lively discussions, as the EU and the UK released at the end of February their respective positions and expectations, ahead of the first round of negotiations.
In this context, the Centre for European Law is pleased to invite you to an "Apéro du Droit Européen" on 9 March 2020 during which Prof. Valsamis Mitsilegas (Queen Mary University London) will address these questions of Brexit and Security. As a renowned specialist of EU Criminal Law, and author of several publications on the consequences of Brexit in that field, he will share his reflections at the occasion of this two-hour conference, which will take place between 18.00 and 20.00 at the Université Libre de Bruxelles.
The lecture will be followed by a cocktail at the Institute for European Studies.
Please register here.