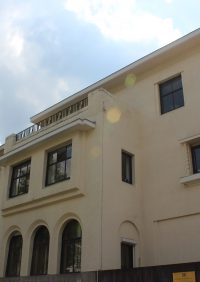 The Université libre de Bruxelles is hiring a researcher (m/f/x) under the e-learning National Active Charter Training project (e-NACT)
The aim of the e-learning National Active Charter Training project (e-NACT) is the organization of interactive transnational and national workshops for practitioners on the scope and application of the Charter of Fundamental Rights of the European Union. The project specifically covers six areas – in light of the recent legislative changes and case law: data protection, immigration and asylum law, freedom of expression, social rights in the field of labour law, the application of the EU Charter within the field of application of Brussels II bis and children rights. The project gathers several universities under the coordination of the European University Institute of Florence. The Université Libre de Bruxelles is specifically in charge with the theme of social rights in the field of labour law under the coordination of Prof. Emmanuelle Bribosia.
Workplace
Centre for European Law – Faculty of Law – Institute for European Studies – ULB
Function
Under the supervision of Prof. Emmanuelle Bribosia:
collaborate in the collection of case studies drawn from national case law, which will provide the basis for the elaboration of a e-booklet, thematic Handbooks and a Database;
elaborate a Handbook on social rights in labour law which will be a basis for the training workshop;
organize a transnational training workshop in Brussels;
take part in the activities of the consortium, make reports and handle the logistics of the project.
Profile
Master's degree in law
A specialization in EU law is an asset
Interest in fundamental rights and non-discrimination law
Full professional proficiency in French and English. The knowledge of other languages is an asset
Experience in the organization and management of projects
Experienced in a number of formats, including Microsoft Office (Word, Excel, power point)
Savoir-faire
Ability to analyze legal documents and case-law
Proactive and creative
Ability to write and speak in English
Ability to analyze and synthesize
Capacity to manage stress
Conditions
Fixed-term contract (between 6 months and 1 year)
Beginning of the contract on January 1, 2018.
Interested?
Submit your application – CV and letter of intent – to Emmanuelle Bribosia (ebribo@ulb.ac.be) and Louise Fromont (louise.fromont@ulb.ac.be) by November 15, 2017.