Mardis du droit – Closing speech "The Digital Market Act in Practice"
23 May  à  19h 00

-

20h 30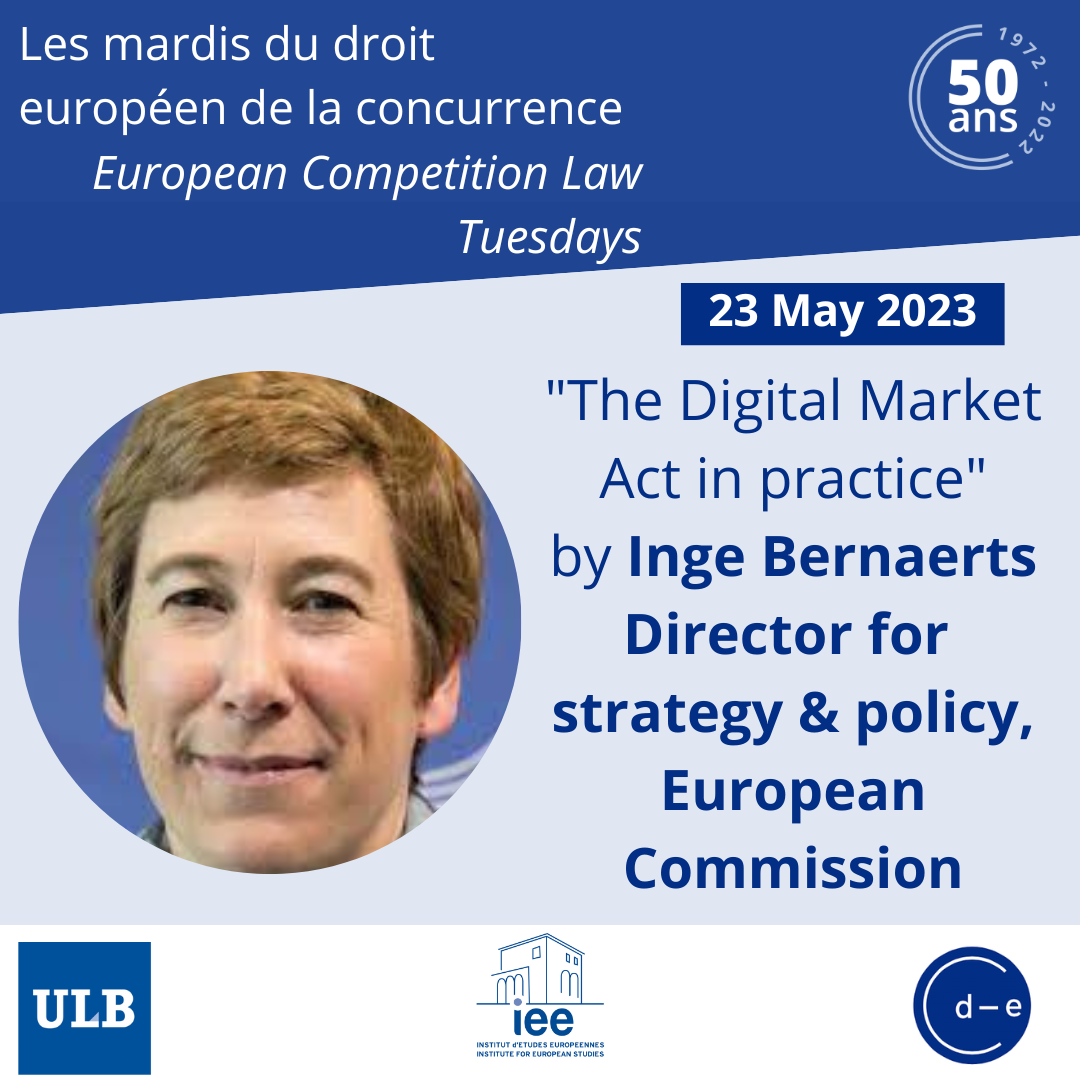 On Tuesday 23 May 2023, for the closing speech of the 2022-23 cycle of conferences, we will welcome Inge Bernaerts, Director for strategy and policy at DG Competition (European Commission), who will address "The Digital Market Act in Practice". The discussions will take place in English.
Participation is possible online or in person, but registration is subject to a fee and is mandatory.
You can register here: LINK.
For any questions, please contact Françoise VANDEN BROECK, email address: francoise.vanden.broeck@ulb.be or the Centre, email address: cde@ulb.be