Regards croisés sur l'Europe sociale
6 December 2021  à  17h 00

-

19h 00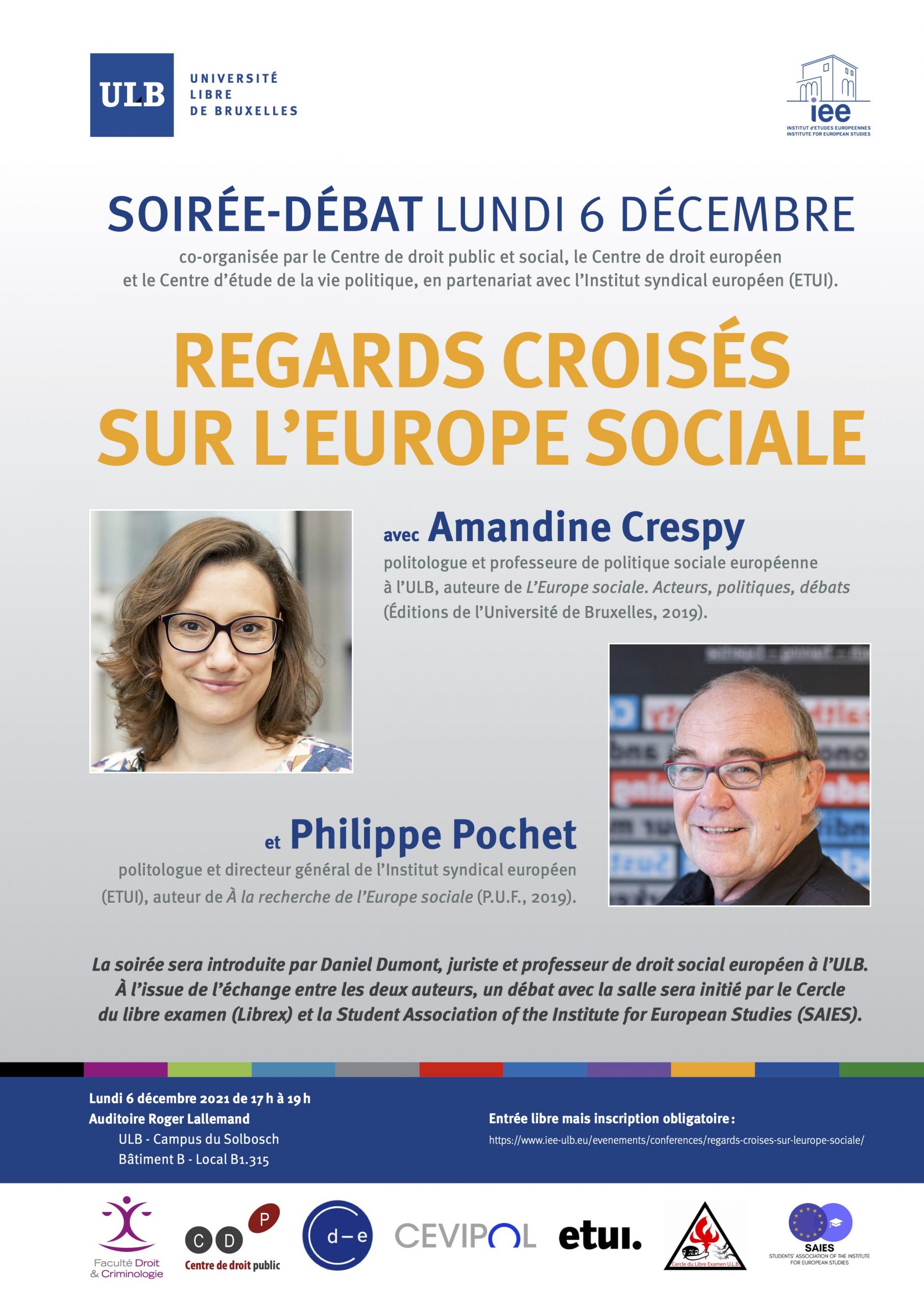 In the spring of 2019, two political scientists from the ULB published, within a few weeks of each other and without any consultation, a reference book on social Europe.
The Centre for Public and Social Law, the Centre for European Law and the Centre for the Study of Political Life (CEVIPOL) co-organise a debate in French entitled "Regards croisés sur l'Europe sociale" on Monday 6 December 2021 between 5 and 7pm, with the participation of Amandine Crespy (professeure de politique sociale européenne – ULB) and Philippe Pochet (directeur général de l'Institut syndical européen – ETUI). The event will be introduced and moderated by Daniel Dumont, professor of European social law (ULB).
Programme and practical modalities are presented in the poster above. The registration form is available here.