Apéro du droit « E-Evidence : New challenges for EU cooperation »
3 July 2017  à  18h 15

-

21h 30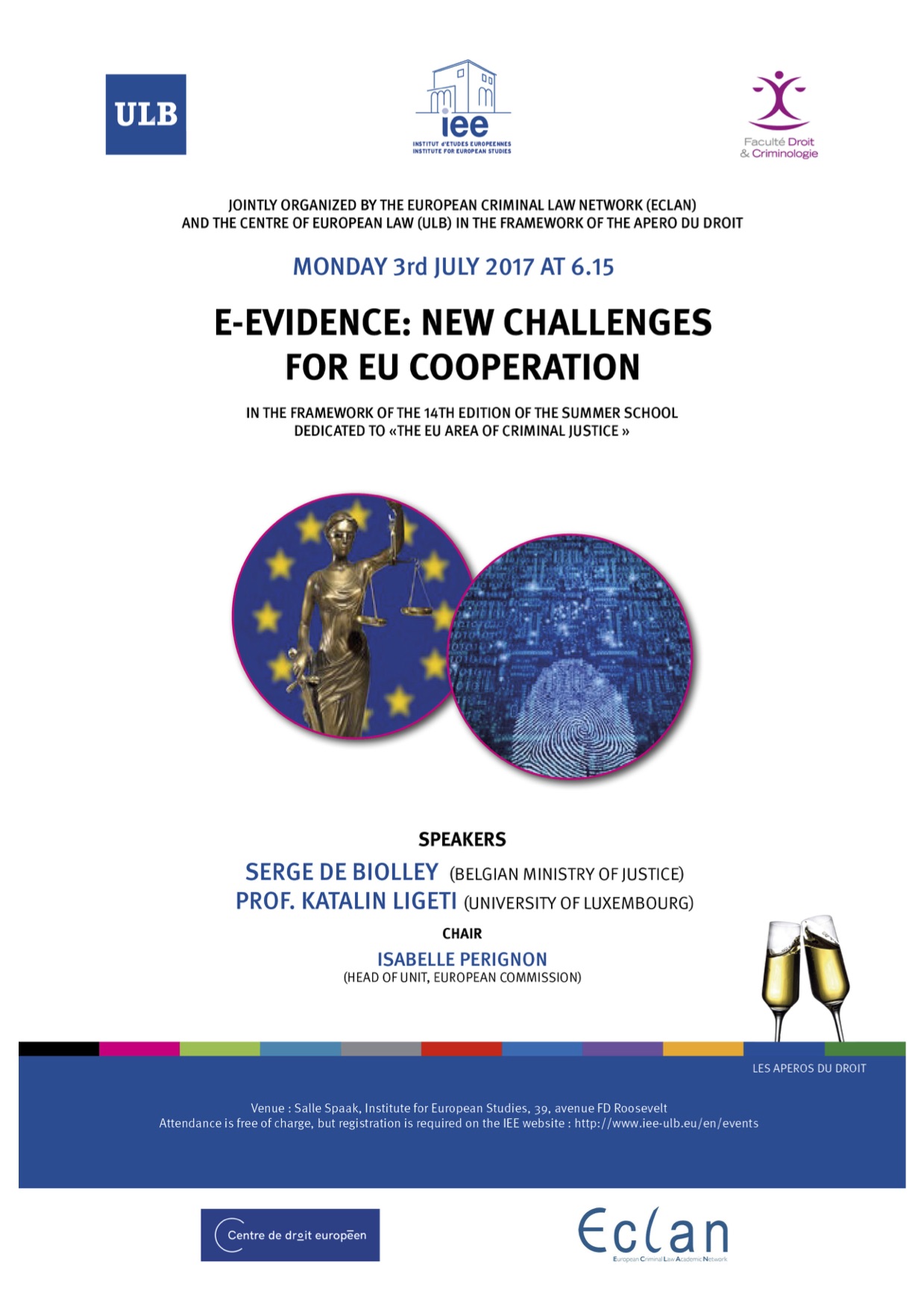 You are kindly invited to the Apéro du droit «  E-Evidence : New challenges for EU cooperation ». The conference will be held on Monday 3 of July at 6.15 at the Institute for European Studies (39, avenue FD Roosevelt, Brussels). A cocktail will take place afterwards in the gardens of the Institute (if the weather allows).
For registrations, please contact the European Criminal Law Academic Network (ECLAN) at eclan@ulb.ac.be
We invite you to confirm your attendance before 27 June.