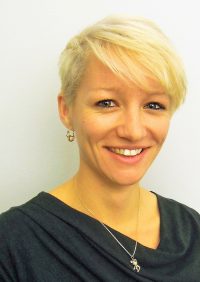 Céline C. Cocq
Chercheur
Céline C. Cocq est licenciée en droit (2005), diplômée d'un Master en droit international finalité humanitaire (2010), diplômée de deux diplômes universitaires en études pénales et criminologie (2005 et 2011) et diplômée d'un Master complémentaire en droit international public (2012). Elle est actuellement doctorante au sein du Centre de droit européen de Faculté de droit de l'ULB et elle est aussi membre du réseau ECLAN (European Criminal Law Academic Network).
Activités de recherche
De manière générale, sa recherche porte sur le droit pénal substantiel et procédural lié à la lutte contre la criminalité grave, dont le terrorisme. Elle est spécialiste des mécanismes de coopération régionaux et sub-régionaux et de la rationalisation des systèmes juridiques nationaux et régionaux dans la lutte contre la criminalité grave transnationale, dont le terrorisme.
De 2012 à 2015, elle travailla sur le projet FP7 SURVEILLE financé par la Commission européenne qui portait sur l'étude de l'utilisation des technologies de surveillance aux fins de lutte contre la criminalité grave. Elle effectua plusieurs analyses comparées des différents systèmes juridiques  de l'UE.
Sa thèse doctorale fait partie intégrante du programme Gem-Stones financé par la Commission européenne. Sa thèse qui sera défendue en anglais est intitulée: "Mutual trust in the regional and interregional cooperation to counter terrorism: An analysis of EU and ASEAN approaches" (Co-Superviseurs: Pr. Anne Weyembergh [IEE/ULB] and Pr. Robert Roth [UniGe]). Cette étude comportera une analyse comparée entre l'UE and l'ANASE (régionalisme comparé) et une analyse des interactions entre les deux régions (inter-régionalisme) dans la lutte contre le terrorisme.
Pour consulter son CV, cliquez ici.
Articles
avec Francesca Galli European Journal of Policing Studies 4(1), September 2016, pp. 146-172.
Livres
Rapports
Working Papers
Céline C. Cocq
Office: 206
Avenue Franklin Roosevelt, 39
1050 Brussels
Belgium
E-mail : celicocq@ulb.ac.be
Téléphone : +32 (0)2.650.66.65