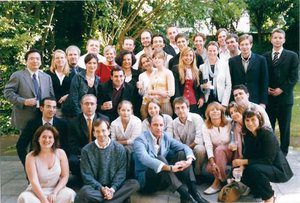 The aim of the summer school is to enable participants to acquire in-depth knowledge of European criminal law. The teaching on offer is both theoretical and practical. It is given by academics as well as experts from national or European institutions that have concrete experience in the criminal domain.
The summer school is aimed at lawyers who are interested in judicial and police cooperation in criminal matters, at national or European civil servants as well as at researchers and students who are interested in the area of freedom, security and justice.
The summer school course runs for a week and is in English. The cost of the course is 600 euro, with a discounted rate of 400 euro for students and PhD students. Grants are also available. Participants receive a certificate of attendance. Finally, a final exam enables participants to acquire 3 ECTS credits and lawyers to obtain 37 points in the Ordre des Barreaux Francophones et Germanophone de Belgique (OBFG) [Order of Francophone and Germanophone barristers in Belgium].
The next edition of the Summer School will take place the first week of July 2019. Further information will be available soon.