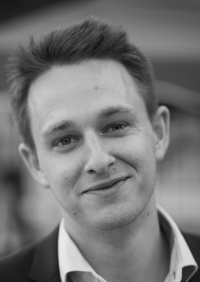 Robin Medard Inghilterra
Former Members
Robin Medard Inghilterra begins his research at the IEE as a postdoctoral fellow.
He holds a Ph.D. in law from Paris Nanterre University and a master's degree in Human Rights Law. Last July, he defended a dissertation on The Realization of Anti-Discrimination Law. The purpose of the dissertation was to identify the legal barriers to the enforcement of anti-discrimination law in France and to draft some proposals to fill the gap, considering foreign experiences, mainly Canadian ones.
His research at the ULB focuses on the multiple and intersectional dimensions of discrimination and is part of a broader ARC project on "The multiple categorizations of migrants. Intersectional practices and frameworks" funded by the Wallonia-Brussels Federation. The legal part of this project aims to unveil the obstacles to a full recognition of intersectional discrimination in front of the CJEU and the ECtHR as well as to explore the paths that could lead to such a recognition.
From 2014 to 2017, he worked as a coordinator of the Montreal office of the Institut des Amériques and was a visiting researcher at the Montreal Centre for International Studies (UdeM). He then taught Anti-Discrimination Law, Human Rights, Constitutional Law & Administrative Law in Paris.
During his stay at the ULB, he will work at the Centre for European Law and the Perelman Centre under the supervision of Prof. Emmanuelle Briobosia and Prof. Isabelle Rorive.