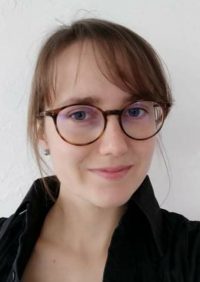 Charlotte Dauwe
Former Members
Charlotte Dauwe is a doctoral researcher since December 2021 at the Center for Public and Social Law and the Center for European Law of the ULB, under the supervision of Prof. Emmanuel Slautsky and under the co-direction of Prof. Chiara Armeni. Sensitive to environmental issues and in particular to climate change, she is writing a thesis on the following subject: "Cities facing climate change: what legal framework for what urban public policies?" ". Her thesis will be illustrated by the studies of different cities, with a comparative aim, starting with the city of Brussels.
In addition to a double degree in law from the University of Saarland (Germany) and the University of Strasbourg (Franco-German Legal Center (CJFA), 2019), a one-year master's degree in human rights and environmental law obtained at the University College Cork (UCC Ireland, 2020), Charlotte holds a Master's degree specializing in environmental, territorial and risk law (Strasbourg, 2021)
As a first experience in research, Charlotte collaborated in a multidisciplinary study, questioning the future of nuclear territories, which took place at the Centre Européen de recherche sur le Risque, le Droit des Accidents Collectifs et des Catastrophes (CERDACC) de l'Université de Haute Alsace (France). It was up to her to analyze the legal and spatial coherence of the territorial project for the future of the Fessenheim nuclear power plant. The results of this research are available in the form of a written report and a publication (C. Dauwe, "La place du droit dans le projet de territoire post-nucleaire de Fessenheim", RISEO, risks, studies and observations, 2022, n ° 1, p. 137.).