Apéro du droit européen: Polish abortion ban and the European Union : institutional reactions and social mobilisations
4 March 2021  à  18h 30

-

20h 00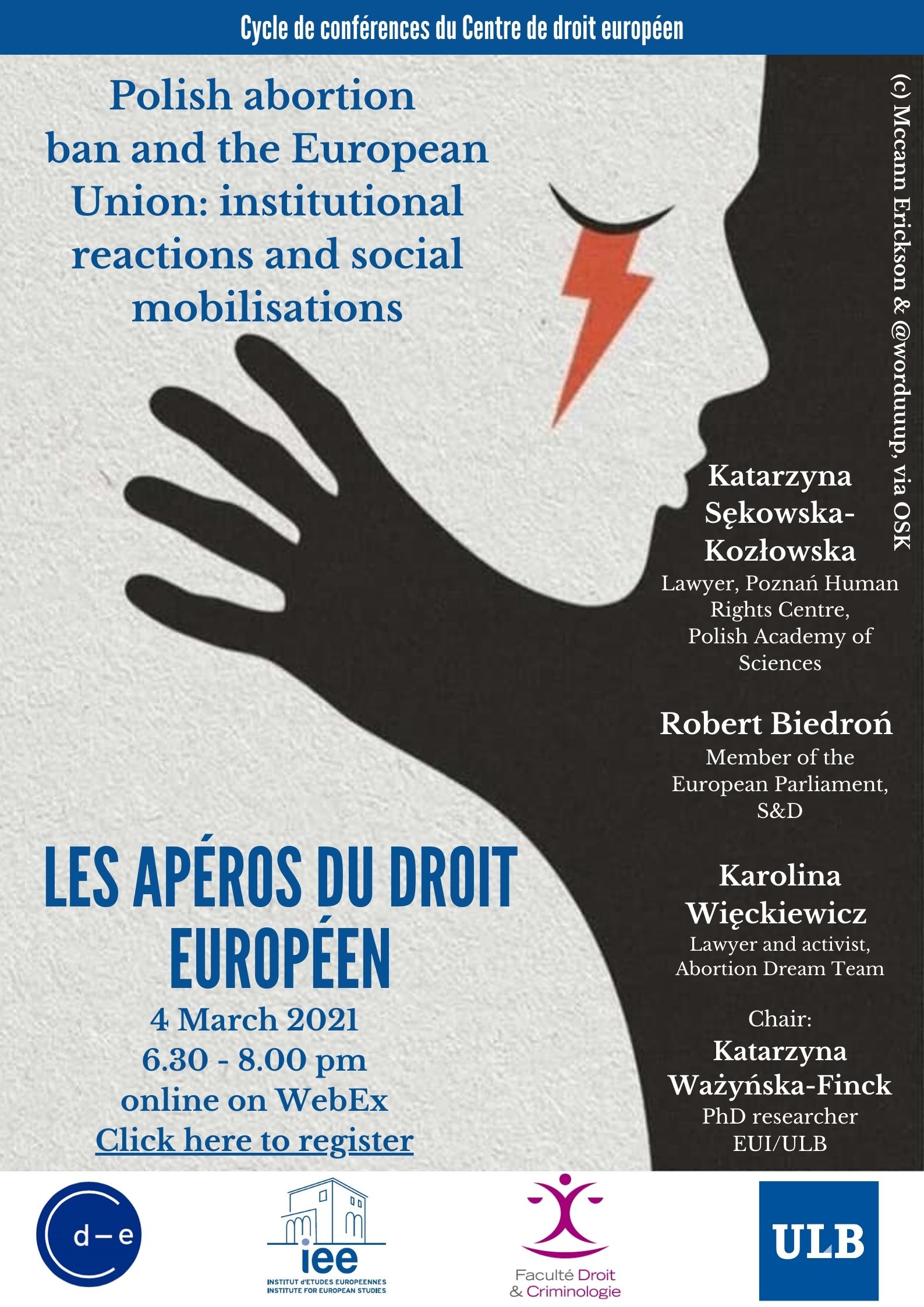 The Centre for European Law is pleased to invite you to the second "Apéro du droit européen" of the academic year entitled: "Polish abortion ban and the European Union: institutional reactions and social mobilisations". The event will be held online on WebEx on 4 March at 6.30 PM. To register click on this link. Registration is free but mandatory and will be open until March 4th at 12 AM.
The discussion will be conducted by Robert Biedron, Member of the European Parliament (S&D) Karolina Wieckiewicz, lawyer and activist (Abortion Dream Team), Katarzyna Sekowska-Kozlowska, lawyer and PhD student (Poznan Human Rights Centre, Polish Academy of Sciences).
The debate will be moderated by Katarzyna Wazynska-Finck, doctoral student at EUI/ULB.
The next apéro will be held the 30 March 2021 at 6pm on the subject: « Who is a smuggler? Rethinking the criminalization of migrant smuggling in light of the principle of European solidarity».